I was super excited to meet this beauty from London and have some of her work on me. During our visit we talked about LA being an apocalyptic wasteland. Non-monogamous relationships. And how cows are the main contributing factor to the depletion of the Ozone Layer. Needless to say I enjoyed our conversation and could have talked to her for hours. A real type of person. No facade, fully herself. My kinda girl. It was quite a beautiful feeling watching her hand draw the piece on me. I could feel her light up when I took the last look at it before we began tattooing. I love seeing when an artist truly loves what they do. Thank you Tati!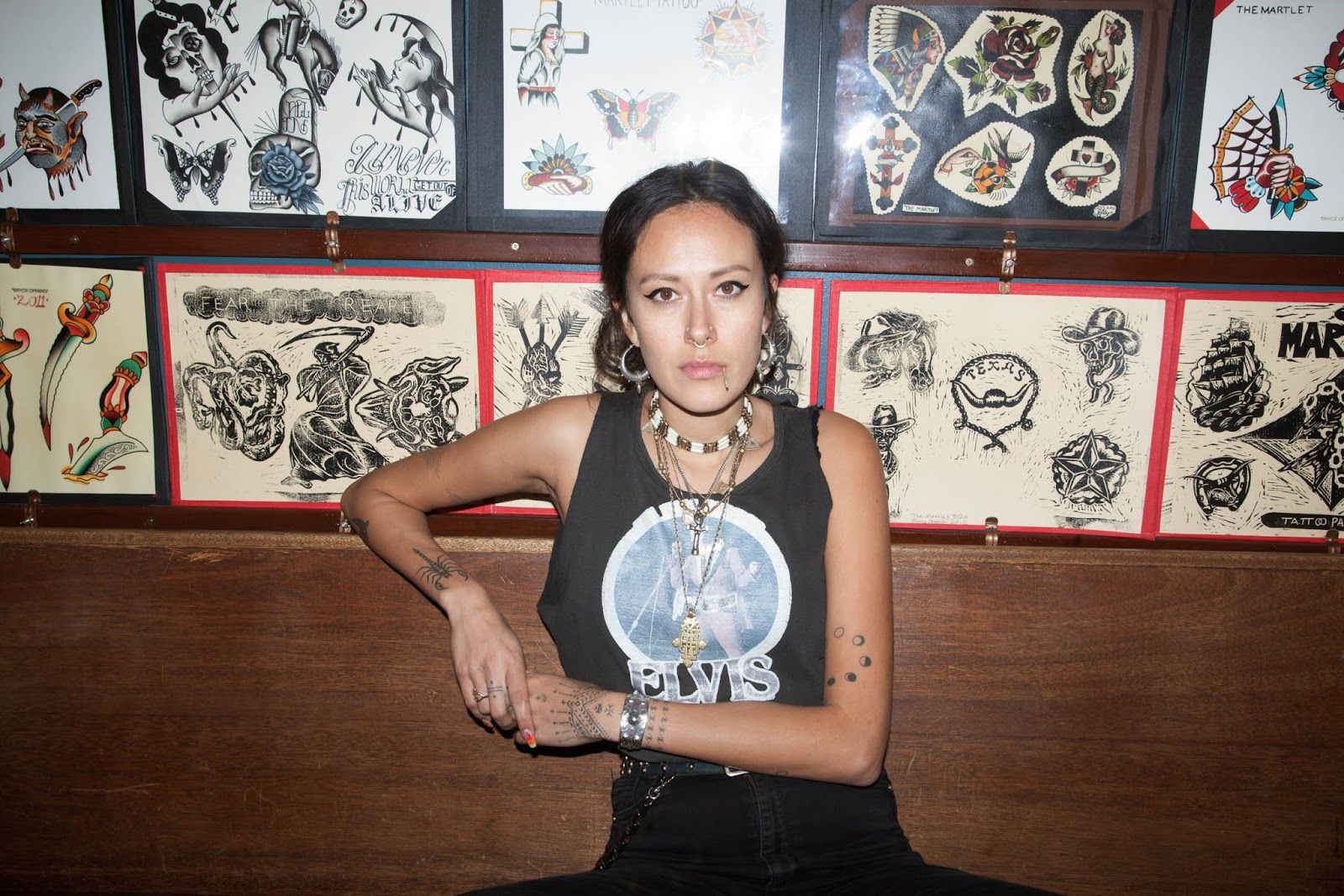 How would you describe your style of tattooing? 
Handpoked. 
 Why do you think people respond the way they do to your work? 
I think they're attracted to the unique organic style of hand poking. 
What do you think about Fashion? 
I think it's generally quite vain and and useless. Style is a different matter. 
What did you like about Vanessa's jewelry pieces you now own?
I love how they're reminiscent of tribal pieces and a perfect blend of vintage with new.
You seem like a passionate & truthful person. Why do you think you are that way?
Probably from a mix of my genetics and experiences.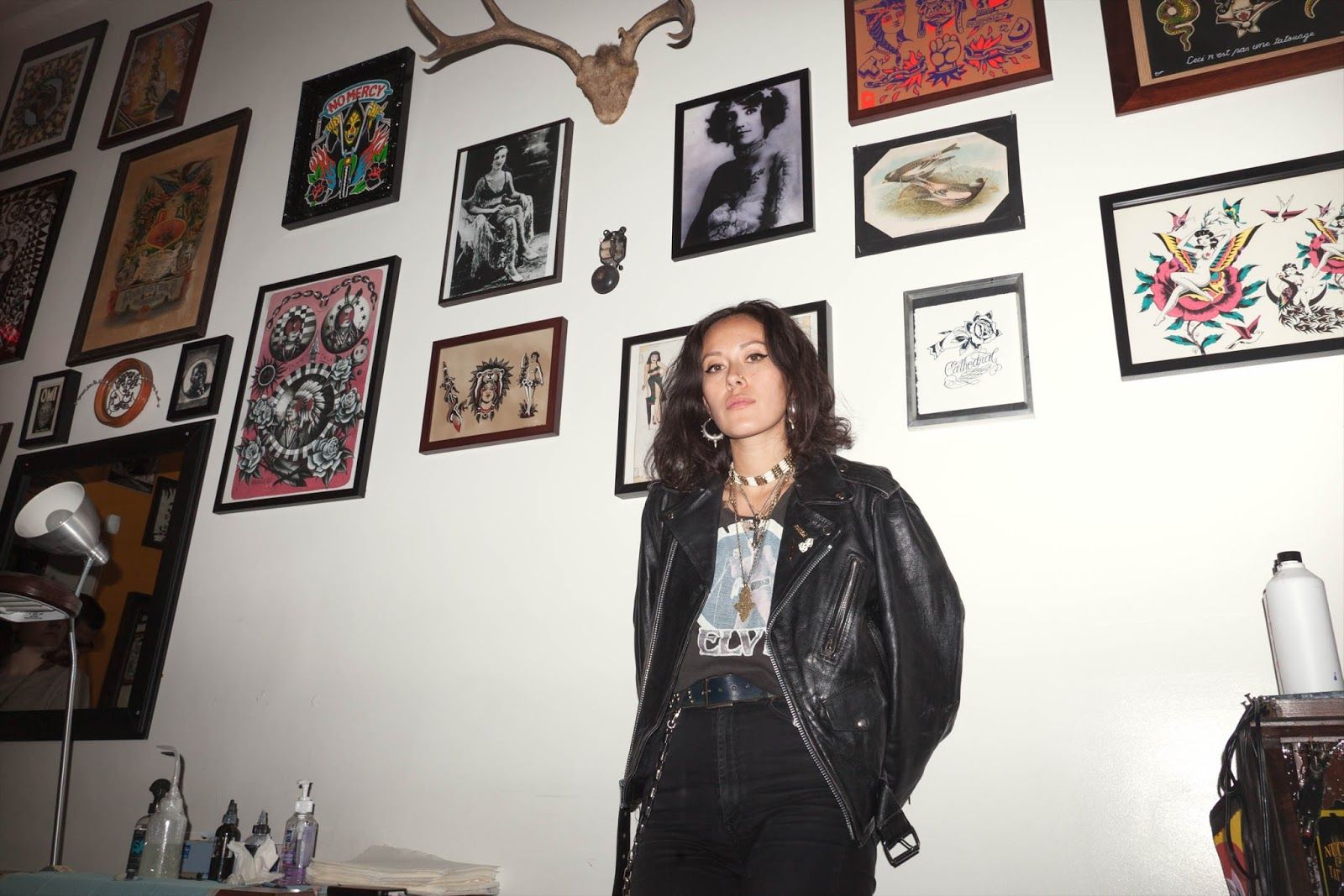 Who are some of your favorite girl friend/muses and why? 
All of my muses are unknown females (usually nude) depicted in old photographs whom I can't actually speak to or touch. They'll stay the same in that photo for as long as the photo is around. 
 If you could inspire your friends or the girls of this world, what would you say to them right this minute? 
Think upon the possibilities that could come from unlearning everything you've been taught.